As neighbouring countries, the economic and business relations of Hungary and Croatia are seriously and extensively connected. In recent years, relations between the two countries have strengthened, in which Croatia's accession to the European Union in 2013 played a major role.
Trade
Hungarian  - Croatian trade relations (million euro)

Year

Import

Export

Goods turnover

Trade balance

2018

615,9

1 665,8

2 281,7

1 049,9

2019

799,2

1 843,5

2 642,7

1 044,3

Change

30%

11%

16%

-1%

2019. I-XI.

715,2

1 722,4

2 437,6

1 007,1

2020. I-XI.

754,9

1 485,0

2 239,9

730,1

Change

5,55%

-13,78%

-8,11%

-27,51%
Source: Hungarian Central Statistical Office (CSO)
In 2019, Croatia was Hungary's 20th trading partner, accounting for 1% of Hungary's total foreign trade. It ranked 15th in exports and 23rd in imports. Hungary's 3 main export products were electricity (20% of total exports), road vehicles (10%), medicines and pharmaceutical products (9%). Hungary's 3 main import products were electricity (34% of total imports), crude oil and petroleum products and similar materials (10%), essential oils and resinoids, perfumes, personal care, polishing and cleaning products (5%). In the first 11 months of 2020, Hungary's top 3 export products were electricity (14% of total exports), pharmaceuticals and pharmaceutical products (12%), crude oil and petroleum products and similar materials (7%). Hungary's 3 main import products were electricity (29% of our total imports), crude oil and petroleum products and similar materials (19%) and live animals (5%).
Development of Hungarian-Croatian foreign trade between 2010-2019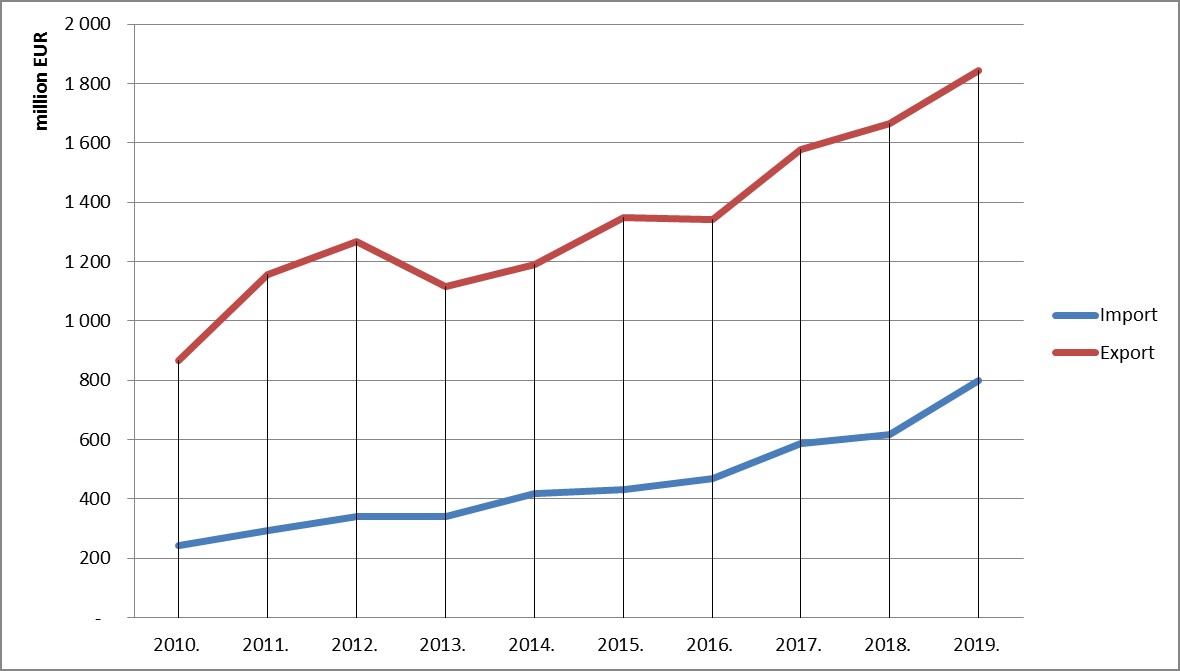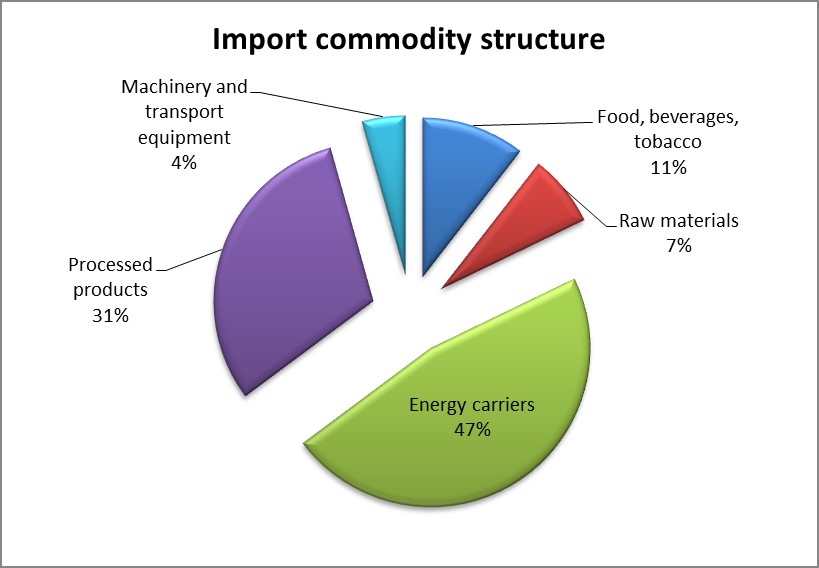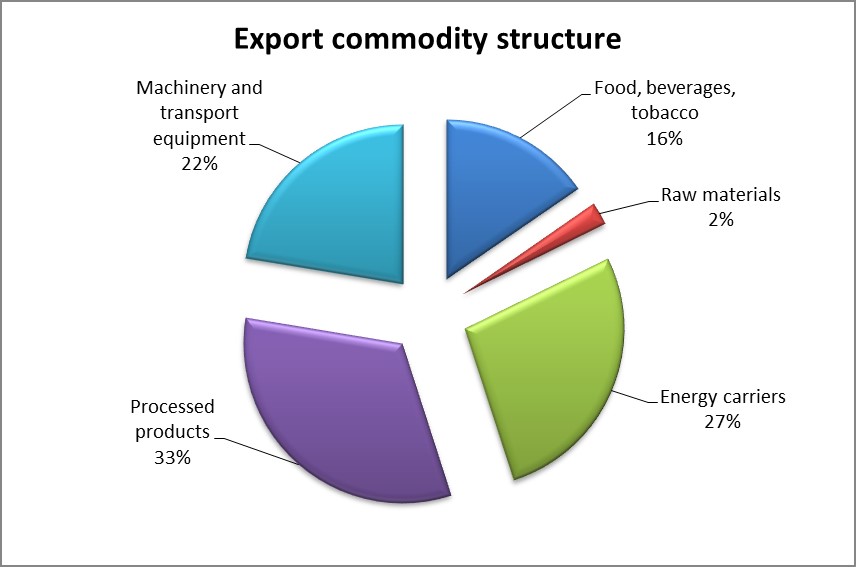 Investments
According to Hungarian National Bank (MNB) data, Croatia was the 37th most significant investor in Hungary in 2019, with foreign direct investment of EUR 22.8 million. Croatian companies in Hungary: Gisdata Kft., Astimex Kft., OpekaOsijek / Himex, Chromos-Svjetlost, Orbico Kft., Rotary Fúrási Zrt. Based on CSO data, 86 Croatian companies employed 1,816 people in Hungary in 2018.
The second most important destination of Hungarian capital in 2019 was Croatia, the value of capital flowing there was 3.8 billion euros, which accounted for 11% of the total Hungarian capital stock going abroad. Eximbank has a country limit of €180m for Croatia.
OTP Bank has been present in Croatia since 2005. The company is wholly owned by the Hungarian OTP Bank Plc. In 2017, OTP Banka Hrvatska signed a purchase agreement with Societe Generale Group for the acquisition of Splitska banka in Croatia (EUR 464 million). The acquisition increased OTP Group's market share to over 10 % and made it the fourth largest Croatian financial institution.
The importance of economic relations between our countries is shown by the fact that the Central European Economic Development Network Nonprofit Ltd. (CED) has a representative office in Croatia. In addition to the CED, the Hungarian Export Development Agency (HEPA) also supports the presence of Hungarian companies in Croatia within the framework of the Foreign Market Access Support Program. For Hungarian companies wishing to export to Croatia, the services of Eximbank and MEHIB (EXIM) can also contribute to success.
The institutional system of export promotion in Hungary